Best Home Health Aide in Delray Beach, FL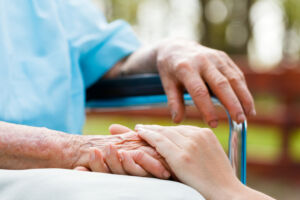 When your elderly loved one is in need of help and care, but they are not at the point of needing to reside in a nursing home, or otherwise, do not wish to live in one of these facilities, you may want to consider the best home health aide in Delray Beach, FL to help.
In -Homecare
In home care is quickly becoming a popular alternative to nursing homes, assisted living facilities, and retirement communities. In home nursing care gives the senior the opportunity to maintain some sort of independency while being provided with a certain level of care that allows them to be safe, comfortable, and healthy. If you are looking for the best home health aide in Delray Beach, FL, consider Expicare Nursing, Inc.
At Expicare Nursing, Inc, we find that many older adults prefer, albeit strongly, to choose their own place of residence; usually this is their home. A home health aide Delray Beach, FL has to offer can provide the support, healthcare, social, and emotional needs of seniors that would like to grow older in their very own home. Even though in home nursing care is most popular for elderly people, it is also ideal for anyone who is recovering from an illness, injury, or operation. At Expicare Nursing, Inc, we strive to provide elderly people, and others, with the utmost support and treatment. We offer affordable prices that are competitive and cheaper than what you would pay in a nursing home.
What Makes Expicare Nursing, Inc. Different
Our number one goal is to offer the best home health aide in Delray Beach, FL. Our staff, from the owner, manager, office, and nurses, believe in this goal and work hard to adhere to it. Many of our staff understand how difficult it is to place an elderly loved one in a nursing home, and we also know the various challenges and pitfalls. Guided by our own experiences and determination, we believe seniors deserve better. Furthermore, we want to best for elders who are living in the last years of their life. They should be comfortable, and if that means they stay in their home, then this wish should be granted. By choosing the best home health aide in Delray Beach, FL, and the right service for elderly people, you can feel confident in knowing your loved one will be afforded the safety, comfort, and security of in -home care, but at the same time be able to enjoy various responsibilities and hobbies that they might not have access to in a nursing home. Our in home nursing services include:
Assisted living alternative
Home care assistance
24 hour in home care
Respite care
Dementia care
Bedridden care
Alxheimers care
Nursing care
Support to supplement hospice care

Short Term Care
It is certainly possible for an elderly person to need temporary, or short term, nursing support. This is common after a hospital stay and will not be able to take care of themselves during their recovery.

The Cost of In Home Nursing Care for Elders
When it comes to choosing in home nursing care for elders, you will find that the amount of time a helper, nurse, or staff member will need to spend around the elder will vary. For example, some elders only need 1-2 hours of help every day. Others might need help while their adult children are at work. This makes the care affordable, and more cost-friendly than nursing homes. This is partly to do with the fact that nursing homes provide everything; all the way down to the bed and toiletries. In home nursing care services provide only what is needed.
Although nursing homes may be a great choice for some elders, they are not always ideal. When this is true for your elderly loved one, consider choosing the best home health aide in Delray Beach, FL.