Experienced Nursing & Home Health Care Services
We Provide Care
Karen Kelly and Deborah Morley founded Expicare Nursing 35 years ago, with the goal of improving the lives of the elderly in their community through quality nursing care. With their extensive previous experience in nursing prior to founding the agency, Karen and Deborah used their combined expertise and high standard for customer service to create one of the highest rated companies in quality home, hospital and hospice care in the region. More than three decades later, Karen and Deborah continue that mission with the support of a dedicated staff and a top flight of nurses, bringing quality, affordable elder care to the Palm Beach County community.
Professional Health Care
You Can Trust
At Expicare Nursing, we provide professional Health Care Services. Here are the areas we concentrate on:
Stroke Care: People with stroke need urgent access to high quality acute care followed by preventative care, rehabilitation, psychological support, and long-term social support. Stroke rehabilitation for seniors begins once the condition has stabilized – as soon as 24 to 48 hours after. Once leaving the hospital, a senior can continue rehabilitation at an inpatient or outpatient clinic, nursing facility, or at home. Our agency will provide the needed care and support for your seniors where they are. Our plans are flexible and customized for each individual patient.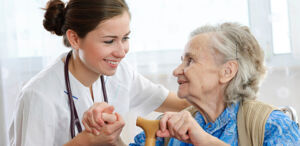 Parkinson's Care: Caring for someone with Parkinson's disease can be tiring and frustrating, a caregiver at Expicare Nursing can assist your senior parent with all activities of daily living while tackling the challenges of Parkinson's Disease and doing all that we can to improve their quality of life.
Private Care: Help the seniors that require more assistance and continuous patient care stay safe and happy at home with an in-home professional caregiver. For those patients, Caregivers will be there to help from as little as 2 hours to 24 hours in the home, hospital, nursing home and assisted living facilities. We provide both medical and non-medical private care services with undivided attention.
Hospice Care: When a loved one needs hospice care this can be a tremendously stressful and emotional time for all individuals involved. Maintaining the patient's wishes and level of physical comfort are just as important as maintaining the level of stability and support of the loved ones around them. We provide hospice care to patients with a terminal illness and live as well as possible for as long as possible, increasing his or her quality of life.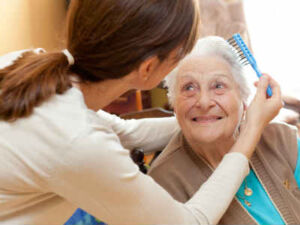 Home Health Aides: Our Certified Home Health Aides provide personal care and hands-on assistance with the activities of daily living for people who need additional aid in their home, assisted living facility, nursing home or hospital and cannot complete these tasks independently due to safety or physical limitations.
Senior Care: For Senior Care, we offer both medical senior home health care and non-medical elderly home care services, covering needs from full-time, around-the-clock skilled nursing to just a little assistance with daily tasks such as personal care, housekeeping, cooking and companionship.
Post-Surgery Care: We provide Post-surgery care such as for all general surgery, trauma related surgery, eye surgery, cancer treatment, dental surgery, plastic surgery, minor procedures. Our nursing professionals can come to your loved one's home every day to dress the wound and make sure that it's healing properly. If the home nurse notices alarming symptoms, like bleeding or discharge from the wound, they can notify you and a doctor immediately. Contact us today to schedule an interview with a qualified at-home nurse or nursing assistant.
Alzheimer's Care: Care options for people with Alzheimer's or other dementias can be a tough decision. With our help, caring for your loved one will be less stressful and less overwhelming. This way, you don't need to worry about suffering from caregiver burnout. You'll have more time to spend with your loved one on the moments that matter.
Our Services
What We Offer
What People Say
Testimonials
Each day I watch Ben grow stronger and I know that all of you have been a big part of his wonderful progress. You have held my hand as well as Ben's, taking us through the difficult days as well as the good ones. Our gratitude is endless. Again, thank you.
Dear Expicare,
I would like to send my most sincere thanks to everyone at your agency who participated in any way in the care of my husband, Joe. ALL your staff were exceptionally kind, caring, helpful, supportive, professional and dependable. Your service is worthy of the highest praise and my family and I are enormously grateful, thank-you.
I am writing to thank you for the excellent care you provided to my mother, Ethel B. this past year. I would like to commend McKenzie and Janice for their professionalism and their compassion. Whenever I spoke with them they were very responsive to my concerns and followed up immediately whenever there was a question or issue. I would not hesitate in the least in recommending your agency to friends and associates.