Home Care Nurse in Delray Beach, Florida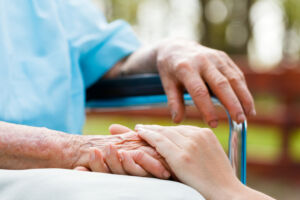 When you have an elderly loved on to care for, you need the help of a home care nurse Delray Beach, FL. As parents age, their families often worry about how they will continue to get along in their daily lives, especially as medical problems creep in more and more. Many elderly people are more vulnerable to injuries and accidents, leaving families to consider whether or not it is time to consider other living options.
In a perfect world, families would have the room and the ability to have their elderly loved one come live with them and not put them in a nursing home. However, the reality is that this is not an option for many families. However, the thought of placing their loved in in a nursing home – especially given all the horrific stories about nursing home abuse and neglect – is not an option either. This is why more and more families are turning to a home care nurse Delray Beach, Florida residents can rely on from Expicare Nursing, Inc.
The benefits of a Delray Beach, FL home care nurse are many. Some of the more common include:
Having an in-home nurse ensures that your elderly loved one will have one-on-one attention with the caregiver, as opposed to nursing homes where patients far outnumber the nursing staff, putting elderly patients' needs on hold until someone can get to them.
Your elderly loved one will feel more comfortable – and happier – staying in their home instead of being moved to a nursing home. Being in familiar surroundings, where they have many happy memories is much healthier than moving them to a clinical nursing home setting. No matter how much the nursing home may try to decorate, it is still an institutionalized setting and not a home.
Statistics show that elderly people who remain in their own home live longer than those who are placed in nursing homes. They remain both mentally and physically healthier and alert when living in their own homes.
Statistics show that elderly patients heal quicker when they have in-home nursing staff taking care of them at home compared to recuperating at a hospital or nursing home. Your home care nurse in Delray Beach, FL can help with the healing process.
In-home nursing staff can personalize the attention and services they provide to each individual patient compared to a nursing home that treats all patients in pretty much the same way. This is especially important when a senior is suffering from a condition such as dementia or Alzheimer's disease.
With in-home elder nursing, seniors are not forced to give up their independence of living in their home. They decide when they get up in the morning, when they go to bed at night, what they will have for meals, etc. In a nursing home, all those decisions are made for them.
Seniors who live at home are also able to socialize when they want, and families can visit with no restrictions. Nursing homes set visiting hours so you may only be able to visit your loved one during certain times of the day. With in-home nursing care, families can visit their loved one whenever the loved ones want.
Despite what many people think, in-home elder nursing care can actually be much more inexpensive than nursing home living. Your loved one may not need 24-hour nursing care, which is what they pay for at a nursing home. Costs are determined by the individual plan that is developed for your loved one.
Get Help From a Delray Beach, FL Home Care Nurse Now!
If you would like to maximize the care given to your elderly loved one, call Expicare Nursing, Inc. to speak with a Delray Beach, FL home care nurse today!