Home Health Aide in Boca Raton, Florida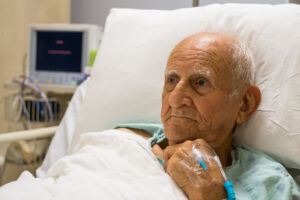 Inviting a Boca Raton, FL home health aide into your home or your loved one's home may seem daunting. You may wonder if getting help is really the right decision for your loved one, but often, family members cannot properly care for their elderly loved ones if they are sick or injured. When this is the case, you begin looking for services like nursing home facilities in the area or in-home nurses. At Expicare Nursing, we care deeply about giving our patients the medical care they need, and when they receive this care, it can make other areas of their life better as well. We know that it can be hard to rely on someone else to help take care of your loved one, but we take pride in the level of care we offer our patients. Please call us today if you are interested in using our home health aide Boca Raton, Fl services for your elderly loved one.
Frequently Asked Questions
A home health aide in Boca Raton, FL sounds expensive. Do I have to pay out of pocket?
This depends entirely on a person-by-person basis. We do our best to keep your out-of-pocket costs to a minimum because your concern should be less about money and more about giving your elderly loved one the care they need. Speak with our finance department to go over what costs can be expected and how insurance can help.

How do I know if my loved one is right for your services?
This is a question we get frequently, and we know that it can be hard to let someone else take care of your family. However, many people are good candidates for our Boca Raton home health aide services, including:
Retirees
Someone in need of medical support
Elderly parents of grandparents
Someone suffering from an illness or injury
We know in many situations the patient or a family member can help complete daily tasks for them or even help with minimal medical care. However, you should not have to worry about giving them the medical attention they need and you should leave it to the caring professionals. Depending on your loved one's situation, we can offer long- or short-term care to ensure your family gets the medical attention they deserve.

What are the benefits?
Most people like making a pros and cons list when it comes to home health aide services in Boca Raton, Florida, especially when compared with nursing home facilities. We believe that our services can offer your loved one the independence and freedom they are likely still craving while also giving them specialized, individualized medical attention that they cannot receive at a group facility. We can come during certain times of the day and can set up a schedule that works however you and your loved one need it to.
If you are interested in services, don't hesitate any longer on getting your family member the medical care and attention they need. Contact Expicare Nursing to see how we can get you started with a home health aide Boca Raton, FL trusts.