Home Health Nurse Boynton Beach, FL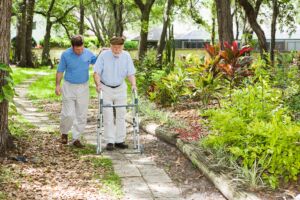 When it comes to elder care and nursing homes in Florida, most elderly people would prefer to stay at home for as long as they can. Staying at home can make them feel independent and more comfortable, especially as their health begins to decline. However, many people do not realize that this is an option for their loved ones. Because someone's mental or physical health is declining, many family members believe the best solution for their care would be to place them in a nursing home. That said, a home health nurse in Boynton Beach, FL is actually a much more achievable option than you might think and provides your loved one with the liberty to remain in control of their life for as long as possible. For more information on how in-home nursing may be right for your family, please contact Expicare Nursing today.
What exactly is an in-home nurse? Can I just hire a caregiver?
When you are hiring someone to take care of your declining loved one, you want to ensure that not only are they getting the best care possible, but exactly the right care that they specifically need. While an in-home caregiver can provide your loved one with companionship and help with daily tasks, a Boynton Beach, FL home health nurse will be there to ensure your elderly loved one is getting the medical help they need to keep living a healthy and independent life. An in-home nurse may go by the name of medical caregiver, health care professional, or home health care nurse, but know that when you put your loved one in their hands, they are getting the treatment they need.
What does an in-home nurse do?
A Boynton Beach, Florida home health nurse from Expicare Nursing has the credentials, experience and training necessary to medically treat your loved one when they need it. For example, many care options that an in-home nurse can provide are:
Injections
Administering medication
Dressing and undressing wounds
Hospice care
Exactly what your Boynton Beach, FL home health nurse does will depend entirely on what your loved one needs. If your loved one needs medical care but also needs help with daily activities, the in-home nurse may be able to provide help with:
Personal hygiene
Bathing
Eating
Dressing
It is important to note that while many in-home nurses also come trained to help with other daily activities that your loved one does, an in-home caregiver does not provide medical services and is not medically trained to take care of your loved one. Thus, if you are looking for someone who has the proper certifications, education, and training, it is important to seek a home health nurse Boynton Beach, Florida relies on.
Where can I find an in-home nurse?
When looking for the right in-home nurse for your elderly loved one, it is important that you look at reviews online, see what lines up with your loved one's insurance, and see if any of your friends and family recommend someone. Because the nurse will be with your loved one so often, you want to make sure they are the right fit medically and emotionally.
Risks of Hiring a Boynton Beach, FL Home Health Nurse on Your Own
Some families consider hiring a home health nurse on their own instead of working with an agency like Expicare. If you have never had to go through this process, you may not realize what is really involved in hiring a home health nurse. There are steps that need to be taken in order to not only protect the health and safety of your loved one, but also to be in compliance with federal and state laws.
Some of the more common include:
· Performing a background check on the person you hire. If you hire a home health nurse on your own, you will need to conduct the background and criminal check on your own. It is critical to not omit this step.
· Hiring a home health nurse privately means you will be responsible for paying any payroll taxes, overtime, and other financial factors. You will need to determine how much your nurse will be paid and how taxes – federal, state, Social Security – will be withheld if they will be an employee or decide if they will be paid as an independent contractor.
· Unfortunately, there are far too many cases of elder exploitation, abuse, theft, or fraud. If you are going to hire your own home health nurse in Boynton Beach, FL, consider obtaining liability insurance in case any of these risks become a tragic reality.
· Another critical step to take if you are hiring your own nurse is verifying their work record, including what experience they have and references. You will also need to verify what your home health nurse is legally allowed to do and not do based on what the laws are in your state.
· Hiring your own nurse means you will also need to develop a schedule and care plan. How will your nurse know what their responsibilities are? How will the following scenarios be handled should they occur?
o What happens if your home health nurse calls in sick or has to leave because of a family emergency?
o What happens if the home health nurse does not show up for their shift?
o What happens if the home health nurse requests a day off or a change in their schedule?
o What happens if the home health nurse quits without any notice?
Benefits of Using an Agency
Many of the above concerns and issues that families need to deal with when hiring a private nurse are all avoided when utilizing the services of an agency to do the hiring. When you work with Expicare Nursing, we provide the following:
· We will perform background checks and verify all employee references.
· We handle all payroll, overtime, and taxes, as well as make sure that all state and federal regulations are complied with.
· We oversee all scheduling of each home health nurse in Boynton Beach, FL, and will replace a nurse if for any reason they cannot make or complete their shift.
· Any accusations of exploitation, abuse, or neglect will be swiftly handled by our agency, as well as any complaints a client has.
For more information on how a home health nurse in Boynton Beach, FL can help your elderly loved one, please contact Expicare Nursing today.