In home health Care Boca Raton FL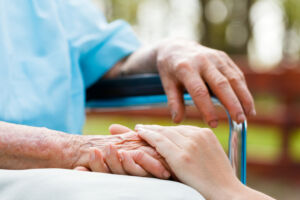 Boca Raton, FL in home health care providers know that many aging adults choose to remain in the comfort of their homes. This can be a challenge when the elderly or disabled have medical needs that need professional nursing care. Fortunately, with Expicare Nursing Agency provides the Boca Raton FL area with in home health care; that can take the reins and oversee a patient's health maintenance or recovery in their familiar home surroundings. Boca Raton Fl in home health care is provided by Registered Nurses (RNs), Licensed Practical Nurses (LPNs), or Licensed Vocational Nurses (LVNs).
Services In-Home Nurses Offer
Nurses who tend to patients in their homes can deliver many of the duties nurses would normally perform in a hospital or clinical setting. Boca Raton FL in home health care may provide:
Disease treatment and education
Assessments and vital sign monitoring, including blood pressure, blood glucose, and postoperative recovery
Wound care and dressing changes
Ostomy or colostomy management and education
IV therapies
Medication reconciliation and physician or pharmacists reporting
Medication administration
Pain management
Injections
Heparin flushes
Foot care
Skin care
Management of urinary catheters
Management of other kinds of medical tubes, drains, and bags
Memory care
Rehabilitative therapies and care
Aging in Place
Multiple broad studies have shown that seniors prefer to remain in their own home with Boca Raton FL in home health care rather than move to a long-term nursing or assisted living care facility or hospital. In home care doesn't disrupt the lives that aging adults have built for themselves. Through helpful steps, such as home modifications and mobility aids, safety, and other issues related to aging in place can be addressed.
Of course, when it comes to in home health care in Boca Raton, Florida, the cost is an important consideration. Sacrificing quality care to save a few dollars is a recipe for failure. For many seniors, retaining a good quality of life is more significant than cost. Seniors and their families typically want to maintain their relationships and homes while still getting the attention and help they need. Fortunately, options exist which can suit every aging adult's unique limitations and needs and limitations. Boca Raton FL in home health care is generally a reliable, convenient, and affordable option. Additionally, when the elderly are being taken care of as soon as a need surfaces, they tend to have better short and long-term health outcomes in the long run.
Providing Relief for Family Caregivers
While it can be a loving and rewarding experience, studies show that caregiving imposes a heavy emotional, physical, and financial toll on caregivers. Caregivers who have a full-time career and provide elder care for a family member experience conflicts between these responsibilities. Many caregivers are more vulnerable to a decline in their own health as a result of that added responsibility, and they often tend to describe their health as fair to poor. In home health care in Boca Raton FL can be a welcome support when families have been the primary provider of caregiving for aging adults.
When loved ones begin to age, they may require additional assistance. For many, obtaining assistance in the comfort of their own homes can help loved ones to stay in place. For more information about in home health care available in Boca Raton, FL, contact Expicare Nursing Agency today.