In Home Health Care in Boca Raton, Florida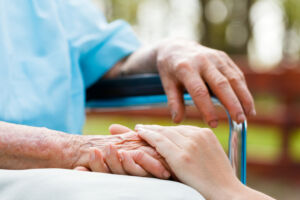 If you or a loved one could use need-specific, temporary, or regular in-home nursing care, it may be time to start researching in home health care; Boca Raton, Florida residents can reach out directly to the experienced Florida team at Expicare Nursing Agency, Inc. for more information. There is a common misconception in American society that in home health care is only a service utilized by elderly individuals who are unable to remain in their own homes without live-in help. While live-in assistance is the best option for some patients, most in-home health care services are provided on either a regular (but not live-in) basis, a temporary basis, or a need-specific basis. Understanding the "ins and outs" of your health assistance options will help to ensure that you are able to access the targeted kind(s) of support that you and/or a loved one may need at this time.
In Home Health Care Services – An Introduction
Our Boca Raton, FL in home health care agency offers a wide variety of services, designed to accommodate a wide variety of unique patient needs. When agencies treat patients as if they are all the same, their care suffers. We believe in individualized care, tailored to the unique needs of each patient we serve. To that end, we provide regular health care services, short-term specialized care, and need-specific care. We also employ both nurses and health aides, as not every patient requires the same level of care.
We provide live-in support for those who require the highest level of around-the-clock care. We also provide hospice support for those who are at the end of their time. We provide specialized services for Alzheimer's, stroke, and Parkinson's patients. In addition, we provide services that are temporary, which are primarily utilized by patients post-surgery and post-accident, who need significant assistance but only for a short period of time. Finally, we provide both hourly care and need-specific care (including our bathing assistance service) for those who can use regular assistance but only to meet highly specific needs. In short, if you or a loved one could use the presence and knowledge of a nurse or home health aide, chances are high that we can support whatever that unique need may be.
Assistance Is Available
In-home nursing care can help individuals to remain independent. In-home nursing care can also assist patients in need of temporary care after surgery, an accident, or a significant illness strikes. And although this benefit is rarely spoken about in wider society, enlisting the assistance of an in-home health aide or nurse can help to ease tensions in families that have become overwhelmed by caregiving for loved ones and the receiving of care by loved ones. Whatever your regular, temporary, or need-specific in-home health care needs may be, chances are that we can help. Connect with our trusted Boca Raton, FL in home health care agency today to learn more; we look forward to speaking with you.