Nursing Agency in Boca Raton, Florida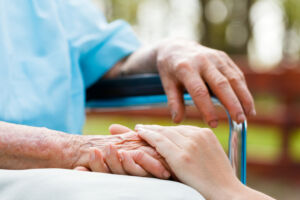 When you have an elderly loved one who is unable to properly take care of themselves, it might be the right time to consider contacting a nursing agency in Boca Raton, FL like Expicare Nursing. Even if you can drop in and check up on your loved one, you might not be able to dedicate larger amounts of time to help them with things like physical therapy or making sure they are taking their medications at the right time during the day or night. This is where it can be very beneficial to partner with a Boca Raton, Florida nursing agency. Below, you will find out more information on what in-home nurses do, deciding when it is the right time to have an in-home nurse, and what kind of training and education you can expect an in-home nurse to have.

What does an in-home nurse do?
When people think of in-home elder care nurses, often they think of someone who comes in during the day to look after a loved one and provide them with physical therapy help and companionship. While this is partially true (an in-home nurse can provide both things), they provide so much more. An in-home nurse from our Boca Raton, FL nursing agency can provide your loved one with the medical care they need because they are likely either a licensed practical nurse or a registered nurse. This can be a great service to you and your loved one because it can save them from needing to move into a nursing home and be away from family.
What are some of the common services that an in-home elder care nurse provides?
There are many common services you can expect an in-home nurse to provide, including:
Administering medications
Providing medical treatment
Providing care specific to different diseases and medical conditions including diabetes, respiratory illnesses, dressing injuries, and more
An in-home nurse may come multiple times during a day or may even be there for your loved one during the day. Exactly what kind of medical attention your loved one gets will depend on what their medical problems are. For example, someone who is recovering from a fall injury and receiving physical therapy from an in-home nurse may only need assistance for a few months. Someone who suffers from a chronic, ongoing condition like Alzheimer's disease may need round-the-clock assistance for an undetermined amount of time.
What about activities of daily living?
Depending on your loved one's physical and mental capability, an in-home nurse may need to help with personal hygiene, bathing, and moving your loved one around the home. For more specifics on these types of needs, please speak with a member of our team now.
How can I get in touch with a nursing agency Boca Raton, FL residents trust?
When you believe that an in-home nurse is necessary for your elderly loved one, don't hesitate any longer to get them the care they need. Call the nursing agency in Boca Raton, FL residents trust from Expicare Nursing to speak with one of our team members and see how we can help your family out now.