Nursing Agency in Boynton Beach, FL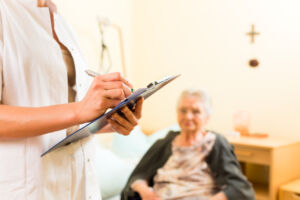 When you have a loved one who is in need of care, our nursing agency Boynton Beach, FL, depends on can help you find the right services for your family. While it can be challenging to come to terms with the reality that your loved one may need additional care, recognizing the signs that care is required will help you and your family make decisions before there is a critical need. Expicare Nursing, Inc brings Florida communities 35 years of experience in supporting our clients. We will help you understand the services a nursing agency Boyton Beach, FL can provide and why it may be in your best interest to choose a nursing agency for help.
Signs Your Loved One May Need Care
There is a vast range of services that can be offered at home. While many may spend time weighing the pros and cons of in-home care versus nursing home care, we want you to know that it's possible for your loved one to age in place. Noticing the signs that your loved one may need additional support will be critical. Here are some things to pay attention to:
Extreme mood swings that include depression and irritability
They are isolated, have lost interest in activities and need more socialization
They are unable to keep up with the housekeeping
They are not going to the store for groceries and are not eating a healthy diet
They have health issues that require additional support
If any of these signs are present, it may be time to start making decisions over what happens next. Our nursing agency can help you explore your options. Thankfully, with a home health aide in Boynton Beach, FL, your loved one can receive the care they need.
What Does a Nursing Agency Do?
A nursing agency can take the guesswork out of the process of finding in-home care. No longer do clients need to stress over how they will find the appropriate care for their loved one. Additionally, in-home care helps people to realize that allowing a loved one to age in place is actually more attainable and affordable than they may have originally thought. Additionally, nursing agencies employ staff who are valued who experience, have job satisfaction, receive regular training, and much much more. We respect and value our employees and strive to provide our clients with top tier professionals they can rely on, along with quality affordable healthcare.
Expicare Nursing, Inc.
We strive to help our clients get their needs met by ensuring that they receive educated and experienced staff to provide the best possible care. Home health care offers a variety of benefits that can help your loved one remain in place. Whether you need a live-in caregiver, post-surgery care, hospice care, senior care, or other needs, Expicare Nursing, Inc. wants to help you find the right fit. To learn more about how we can help, contact our nursing agency serving Boynton Beach, FL.