Nursing Agency in Delray Beach, FL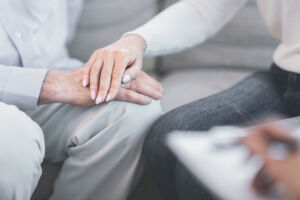 Karen Kelly and Deborah Morley founded Expicare Nursing 35 years ago, a nursing agency Delray Beach, FL, with the goal of improving the lives of the elderly in their community through quality nursing care. With their extensive previous experience in nursing prior to founding the agency, Karen and Deborah used their combined expertise and high standard for customer service to create one of the highest rated companies in quality home, hospital and hospice care in the region. More than three decades later, Karen and Deborah continue that mission with the support of a dedicated staff and a top flight of nurses, bringing quality, affordable elder care to the Palm Beach County community.
Expicare nursing agency in Delray Beach, FL will tell you that in the majority of cases, nursing homes are the wrong choice for seniors. This may even be the case for those who are suffering from serious medical issues. There are some situations where a nursing home is the right choice, for example, cases where the senior requires around-the-clock medical care. However, in most cases, the senior does much better if they live at home with in-home elderly nursing assistance. For some seniors, in-home nursing is the more suitable option than a nursing home. Your loved one may want to stay home for several reasons, such as wanting to preserve a certain level of independence and comfort. Elderly individuals who prefer to stay at home so that they can be near their pets for example, might want to receive assistance from a home health care aide. This may also be an option even if your loved one is suffering from certain medical conditions that most people assume can only be handled in a nursing home. Expicare, a Delray Beach, FL nursing agency provides you with common reasons why people think seniors should be placed in a nursing home instead of remaining in their own home.
The Senior Is Very Independent
When a senior has been independent for their adult life, placing them in a nursing home can be the worst thing for them. It's understandable that they want to hold on to their independence for as long as they can. If their family decides to put them in a nursing home without taking their needs and preferences into account, it might be harmful for their wellbeing. To them, it can seem like they are being forced to compromise their independence for better care. A nursing home environment is very different from a home environment, and it can be jarring and difficult to get used to for some seniors. The structure of a Florida nursing home may clip the senior of their freedom and independence which may cause a significant negative impact on their emotional and physical condition.
For many families, the idea of in-home nursing prompts a lot of questions. What would care be like? How do I decide which nurse to choose? In-home elder nursing assistance provided by a Delray Beach, FL nursing agency can provide the family peace of mind to their loved one's safety. The services a nursing agency like Expicare offers can still allow the senior to do the things they are used to doing, without needing permission or following the schedule set in place by a nursing home.
Benefits of In-Home Nursing Assistance
There are many advantages that in-home nursing offers that is not offered by an assisted living facility. The senior is also still able to protect their privacy, not having to share their living quarters with complete strangers the way nursing home patients do. They can eat, sleep, and entertain whenever they want, yet still have the benefit of a Delray Beach, FL nursing agency to ensure their safety.
The level of education varies for home health care aides, but they have the skills, knowledge, and experience to care for elderly patients. The following are some of the many benefits that in-home nursing offers:
Patient monitoring. Home health aides stay with the patient at home for extended hours. They continuously monitor the patient's vital signs and level of comfort, as well as periodically reposition the patient to prevent them from developing pressure sores. Having an aide present also significantly reduces the occurrence of slips, falls, and other accidents.
Wound care. In-home care aides tend to a patient's wounds or infections by cleaning wounds, applying ointments, and changing bandages. They also have specialized nursing skills such as cleaning a tracheostomy tube.
Help outside of medical care. The support that caregivers provide patients is not limited to physical care. Housekeeping, cooking, cleaning, grooming, eating, and exercise are just a few of the things they can help patients with.
Patient care education. Caregivers can educate family members on best practices for caring for their loved one, such as proper feeding methods, mobility assistance, and hygiene.
Creating a safe environment. Home health aides understand how to keep a home environment free of any hazards and ensure that medical devices are cleaned and in proper condition.
When the Senior Wants to Live in Their Own Home
No matter how nice a nursing home facility may be, nothing compares to the senior's own home. This is where they feel the safest, have decades of memories, and have the most control over their lives. Additionally, their home provides them with comforts that cannot be duplicated such as their own furniture and décor.
It is reasonable if a senior prefers to receive specialize care and assistance in their own home. Despite the advantages and amenities that nursing homes offer, they are very different environments. Nursing homes usually have the feel of a hospital, stark and sterile, regardless of what the staff may hang up on the wall. The furniture is often hospital-like, and the beds have bed rails and restraints. There are multiple other residents and staff members, which can make the environment too busy or noisy. Seniors who are accustomed to living on their own may not enjoy the lack of privacy. The structure and routines in nursing homes can feel rigid, and there is a limited amount of time that seniors can get to themselves. There is nothing "homey" about this environment. A Delray Beach, FL nursing agency can assist you by providing services that allow your loved one to stay in their home, giving them the ability to retain the comforts they are accustomed to.
To find out if in-home elder nursing home care is an option for your family, contact Expicare, a Delray Beach, FL nursing agency residents trust today.