Private Duty Nursing in Boynton Beach, Florida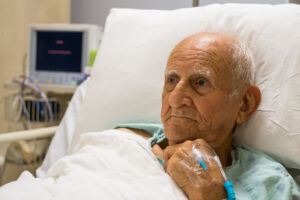 If your elderly loved one needs help, you should reach out to Expicare Nursing, Inc. to discuss private duty nursing in Boynton Beach, FL. When you have an elderly loved one, you want to ensure they are in the best hands possible and that someone who is trained and qualified is there when they need help. In some cases, family and friends may be suitable for the job. However, finding the right private duty nurse for your elderly family member can make the difference when it comes to ensuring they have their medications on time, they are comfortable, and they have help throughout the day with their usual routine and tasks. How do you begin this process of finding private duty nursing Boynton Beach, Florida residents trust, though? Are there different types of in-home elder assistance? For more information on how an in-home nurse can help your elderly loved one, reach out to us today for more information or to set up a consultation.
How do you know if they need assistance?
Sometimes, it can be hard to determine if your loved one needs assistance. Many elderly people can enjoy independence for a longer period than others because they may be in great physical and mental shape. However, others might struggle with simple, daily tasks and be unable to care for themselves when it comes to taking the right medications at the correct times. Because of this, many family members would prefer not to place their loved one in a facility because it typically means less time for visiting and it means their loved one feels trapped and less dependent. When this is the case, the right Boynton Beach, FL private duty nursing assistant can do wonders for your loved one.
What if my loved one is hesitant about someone else in the house?
For many, one of the main problems that arises when they want Boynton Beach, FL private duty nursing help is their loved one is not comfortable "having a stranger in the house." When this is the case, it can be incredibly helpful to show your loved one that you chose to hire someone through an agency and you can even work with your family member to choose the person they are most comfortable with. When they have a choice in the matter, they may be more comfortable with the nurse who comes to take care of them than with someone they did not choose.
What does a private duty nurse usually do?
Knowing your loved one is in good hands can bring a tremendous amount of relief to the family. In most situations, a private duty nurse can help your elderly family member by:
*Giving them medication and setting up their routine
*Performing insulin injections
*Helping with their catheters
*Helping to dress and undress their wounds
*Providing hospice support
While some in-home nurses may also help with light household activities as well as providing emotional and physical support, they are properly trained to take care of your elderly loved one's medical needs.
Where can I find more information on Boynton Beach, FL private duty nursing?
Preparing for your loved one's future can be difficult, but ensuring someone who is properly trained can take care of them can not only make them more comfortable but can keep them healthy. For more information on private duty nursing Boynton Beach, FL residents rely on, reach out to Expicare Nursing, Inc. today.