In Home Care for Seniors West Palm Beach, FL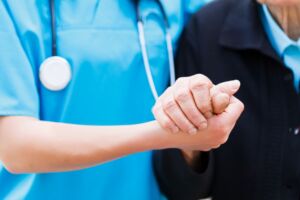 If your elderly parent needs help at home, consider in home care for seniors West Palm Beach, FL residents trust. A qualified healthcare professional will come to your parent's home and assist him or her with various tasks. Here are some important qualities to look for in a home care professional.
Compassion
Your elderly parent may feel vulnerable and sad because they can't do the tasks that once came easy to them. That is why it is important to hire a home care professional who is compassionate and understands what your parent is going through. When interviewing caregivers, ask them why they chose the profession and what their hobbies and interests are.

Good Communication Skills
A home health aide in West Palm Beach, FL will be spending a lot of time with your parent, so you want him or her to possess good communication skills. He or she should answer your questions with detailed answers and ask questions of their own. It is also a good idea to have this person meet your parent so that you can see how they converse with one another.
Patience
Being a home care professional can be a trying job at times, so it's not ideal for someone who gets overwhelmed easily. A home caregiver has to be very patient, especially if he or she is looking after a dementia patient. During your interview, ask the candidate about a difficult experience they had with a previous client and how they handled it.
Reliable
Your parent depends on help every day, so it's important to hire a home care professional who is reliable. This person should show up when on time every time. You can verify if a caregiver is reliable or not by calling references. When you speak with these references, ask them how dependable the caregiver was and if they ever showed up to work late.
Experience
When looking for in home care for seniors in West Palm Beach, FL, you want to look for experience. While you don't necessarily have to hire the person with the most experience overall, you should look for someone with experience handling needs similar to your parent. For example, if your parent has Alzheimer's disease, you should hire someone who has experience taking care of dementia patients.
Physically Fit
Home care professionals have to perform several physical tasks every day, such as cleaning the house or cooking. They may also have to lift their patients. That's why the home care professional you hire should be in good physical shape and strong.
If your parent is having trouble completing simple tasks at home, it may be time to contact in home care for seniors in West Palm Beach, FL. Call Expicare Nursing today.