Supporting Your Spouse: Managing Diabetes Type 2 at Home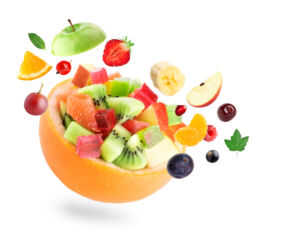 Diabetes affects over 29 million people in our country. While over 1 million of these people are adults or children with type 1 diabetes, the large majority of individuals are adults with type 2 diabetes. Diabetes type 2 usually affects adults as they age, but this country is witnessing more and more younger people with this disease. Key risk factors for diabetes type 2 include family history of diabetes, ethnic background, lack of exercise, obesity, poor diet, high blood pressure, and age.
Surprisingly, 25.9% of all seniors in the U.S. have diabetes (either diagnosed or undiagnosed.) And while many seniors take oral medications or insulin to meet their target blood glucose levels, others are able to manage the disease with diet and exercise. In fact, some individuals have been able to eliminate diabetes after making important and lasting lifestyle changes. Still, living with diabetes can be challenging for anyone, especially seniors who are getting accustomed to making major lifestyle changes.
When your spouse has diabetes type 2, it's important to learn about and understand the disease. When individuals with diabetes have low or high blood sugar, they may not feel well. It's critical to be patient during these times and allow your spouse to have time to get the sugar levels in the middle range. He or she may need to take a walk or may just need to rest.
Help your loved one be prepared by keeping extra supplies on hand. And, make time to exercise together and be part of a diabetes support organization. These two acts can go a long way in helping to better understand your partner.
Don't give medical advice to your loved one. You may be trying to help, but your advice may not be helpful nor what the doctor ordered. Similarly, don't lecture your loved one on what he or she needs to do. As an adult, he or she may need time to make decisions, and may make different decisions than you would. Give suggestions and recommendations when solicited, but avoid overzealous remarks.
Managing diabetes is not easy: watching food and drink intake, monitoring blood sugar levels, taking medications, and properly managing exercise can be exhausting. Recognize that your spouse has a full-time job managing diabetes, and be supportive.
Be a healthy lifestyles partner for your spouse. Ask him or her to join you on a walk or for a yoga class. Seek healthy restaurant options. But be careful not to push your spouse too hard. You don't want him or her to feel that you attempting to take over.
Don't be the diabetes police. Your spouse may choose not to follow all the instructions given by his or her physician. A simple, gentle reminder is more than enough.
Learning the way to support individuals with diabetes takes time, but it can be wonderfully successful and rewarding for both people.
As individuals with diabetes age, they may need additional help beyond what the spouse is able to provide. When this happens, it's important to consider avenues that will allow them to maintain independence. Working with an agency like Expicare allows individuals with diabetes to receive support for just what they need.
If you have questions about a loved one with diabetes, contact us at 561-736-1422, toll-free: 855-730-9895, or visit www.expicare.com. Visit the American Diabetes Association for more information at www.diabetes.org.
Expicare Nursing, Inc.
Owned and managed by highly qualified Registered Nurses, Expicare is a recognized leader of home health care in South Florida. For over three decades, Expicare has provided unparalleled home health care to thousands of patients throughout Palm Beach County. From post-surgery assistance to compassionate care for patients and families struggling with Alzheimer's, Expicare provides highly skilled nurses and nursing assistants to care for your parents or loved ones. For more information, contact 561-736-1422, toll-free: 855-730-9895, or visit www.expicare.com.